Why Digital Marketing is Important for Small Business Owners
Written by:  Diana Kovacevich, WISE Marketing Virtual Assistant
Digital marketing might sound intimidating, especially for small businesses, but once you break down the basic aspects of digital marketing it becomes much easier to create a strategy and implement it. Digital marketing is a cost-effective, scalable, and measurable way to reach your target audience. 
While traditional marketing such as print ads, coupon mailers, signs, etc. are great tools for promoting your business, digital marketing is a must as most of your clients are on the internet.
Here are some key digital marketing functions to consider when creating your strategy.
Website + Social Media Presence
A strong, eye-catching website is a key component to a successful digital marketing plan. It is important to research various website platforms and choose one that is clean, easy to use, and most importantly, easy for your customers to navigate and understand. 
Learn From Your Competitors
Website
A great way to determine what your website should look like is to research competitors' websites. Make a list of the things that you like about their website and the things that you do not. 
You can also check out which social media platforms that they use and the type of content they post. Are your competitors using videos, graphics, or just copy? How does their audience interact with their business pages?
Social Media
Social media is another key component of digital marketing. Sometimes small business owners feel that they must be present on every social media platform available. This can end up causing more of a headache than it is worth. 
Be selective!
Think about your target audience and how they engage online. 
Do they prefer Facebook and Instagram? 

Is your audience younger? These groups frequently prefer Snapchat and Tik Tok.

Are they primarily professionals who would engage more on LinkedIn? 
These are great questions to ask yourself before building your social media presence. 
Your social media strategy is entirely scalable so start small with a few posts per week and then grow as your followers grow. 
Whichever social media platform(s) you chose, be sure to engage with your audience. If a question or comment is made, comment back. Ask your audience for their feedback. 
Perform a survey. Performing a survey is a great way to get to know your audience. Surveys can help you understand what they need and can help you tailor your message to communicate how your business delivers that. 
Survey tip: When asking for something from your audience, it is always a good idea to offer an incentive for participating. 
When creating content make sure it is relevant and beneficial to your audience. Don't post just to post. Quality is always preferred over quantity. Using a scheduling platform is a great solution. Simply spend a day creating content + graphics and schedule your posts to go live throughout the month. 
Paid and Organic Advertising
There are two types of advertising: Paid and organic. Paid advertising requires a monetary investment, but can help you boost your message to reach more people. Organic advertising is free to do but should be used strategically to ensure that you're reaching the audiences that matter most to your brand.
Paid advertising can be done on very tight budgets. 
Most social media platforms have ways to create copy + graphics and to A/B test what combinations perform the best. Social media advertising can also be adjusted in real-time which allows you to review analytics and immediately change the copy or edit a video/image to appeal to your target audience. 
A strong mix of both organic and paid will keep your social media strategy well-rounded, resulting in more brand awareness and more sales. 
Search Engine Optimization (SEO)
Search Engine Optimization is the way that your customers find you online. When a potential customer is looking for a specific product or service, they will usually start with a Google search. 
If your website does not appear on the top half of the search results, you will likely be overlooked. 
When you are setting up your website, make sure that you consider the types of keywords your future customers might use to search for your business. 
Learn more about mastering SEO.
These are just a few aspects of a complete digital marketing strategy but these tools will help your business grow. 
If you're ready to streamline your digital marketing, break it down into manageable tasks so you can better delegate and create more time in your calendar… 
...then you need our FREE workbook. 
Go from burnt out and questioning the next steps, to getting clear on what will fit your business best TODAY. Get your FREE copy of our Digital Marketing Workbook.
So what's next?
We know you're busy, and that's why WISE is here to help every step of the way. If you feel too overwhelmed, or don't know where to start, let our team put together a comprehensive Digital Marketing Strategy for you — we'd love to help you implement the suggestions as well! Schedule a call with our team today to learn more.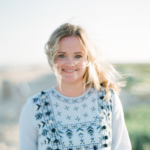 Diana Kovacevich
WISE Marketing Virtual Assistant
Diana Kovacevich, WISE Marketing Virtual Assistant, assists clients to further their brand awareness on social media. Diana collaborates with team members to ensure graphics, content, and scheduling calendars are set up to exceed client expectations. Diana has a background in digital marketing, graphics design, PR, and is a lifelong learner. She is passionate about using her creativity to think outside of the box and fulfill all client needs. She has a master's degree in Public Relations from UMGC.