Branding Your Small Business
Written by: Erin Robinett, WISE Graphic Design Specialist
Branding is created through the visual identity of a company. Through the thoughtful use of color, fonts, logos, and images working together, brands communicate their personality and style to their customers. Using these elements consistently in all visual mediums contributes to brand recognition. 

Color
A key element that defines a brand's personality is color. 
Establishing a set of brand colors is an important element of branding. Different colors communicate certain emotions. 
For example: 
Blue is a trustworthy color

Red signifies passion

Purple is associated with loyalty 
A palette of brand colors helps to create a sense of unity when used together consistently.


Fonts
Through the use of typography, the style of a brand can be communicated. 
Imagine: 
A big bubbly font being used on the website of a wedding planning company. 

Or a sophisticated, elegant script font being used in the signage for a children's trampoline park. 
These fonts don't correlate with the type of company they are representing and would likely leave potential customers confused and distrusting. 
Selecting the right fonts for a company's branding is paramount in speaking to the ideal client and visually communicating what the brand represents.
Logos

Many people think that a logo is the same as a brand. 
A  logo is an integral piece of branding and becomes an easily recognizable element of successful brands. Logos are visual marks that should be used consistently and will become easily recognizable to loyal customers. 
Just like fonts, it's vital for a logo to match the style and personality of a company as they shape the way company's are perceived. 

Images
There are many directions a company can take with the images they select for their branding. 
Types of images that contribute to brand identity: 
Photos

Illustrations

Icons

Graphics 
Consistency among these images is vital for a brand to appear reputable and established. 

Developing a set of colors, fonts, logos, and images that work in unison to represent a brand. These elements give companies a set of guidelines to follow for all visual materials. 
It's important to stick to these branding rules in every aspect of a company, from website to marketing collateral, to email signatures. 
You started a great company and love what you do but you wish your brand had more visual impact to best represent your brand. At WISE Advise + Assist, our team of branding experts can help take your company to the next level by working with you to develop a Brand Style Guide. Click here to learn more! 
Is your branding ready for a re-fresh? Then take the quiz to see if you are a branding maven or in need of a rebrand. 
Is your branding ready for a re-fresh? Then take the quiz to see if you are a branding maven or in need of a rebrand.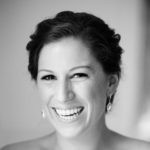 Erin Robinette
WISE Graphic Design Specialist
Erin Robinett, WISE Graphic Designer, studied Graphic Design at Salisbury University. She has worked in the industry for 7 years, with experience in branding, package design, and typography. As a wife to an Army Sapper, she enjoys traveling, going to the beach, and painting.