Graphic Design Basics for Your Small Business
Written by:  Diana Kovacevich, WISE Marketing Virtual Assistant
Graphics are essential for your website, blog, and social media. Well done graphics can convey your brand's visual presence and add credibility to your brand. Learning some design basics will help ensure your graphics are as appealing and effective as possible. 
Before creating your graphic designs, you will need to create your brand's style guide. A style guide includes your logo (including variations), color pallet, typefaces, icons, patterns, graphic elements, and photos. 
Once your style guide has been created, designing graphics will become much easier. 
Here are 7 design principles to enhance your graphics game:
#1 Color
A study on the "Impact of color on marketing," found that 90% of snap judgments made about products are based on color alone. Colors can impact a customer's perception (negative or positive), emotions, and influence their desire to click, learn more, or buy. 
"A study on the 'Impact of color on marketing', found that 90% of snap judgments made about products are based on color alone."
Here is how colors impact the brain and what emotions they evoke:
Red = Energy + Urgency + Passion

Orange = Aggressive + Playful

Yellow = Optimistic + Youthful + Happy + Friendly

Green = Wealth + Relaxation + Stability + Nature

Blue = Trustworthy + Security + Serene

Purple = Soothing + Calming + Luxurious + mysterious

Pink = Romantic + Feminine + Innocent

Brown = Earthy + Sturdy + Rustic

Black = Powerful + Sleek + Sophisticated + Edgy

White = Clean + Virtuous + Healthy

Grey = Neutral + Formal + Gloomy
#2 Balance
Balance is the layout of the various design elements. When creating a well-balanced graphic you want to make sure it has the right alignment and composition. 
There are three main types of balance:
Symmetrical

Asymmetrical

Radial
#3 Contrast
Contrast is crucial to getting your graphic to stand out. 
Especially in the ever graphic-heavy world of social media, your design needs to "pop" and make someone stop scrolling, pause, and want to know more. 
Contrast can be achieved with color, shape, texture, scale + size, visual weight, repetition + patterns, and font combinations/styles.
#4 Scale
Scale and proportion are essential when creating graphics. 
Consider the most important aspect of the design (whether it be a specific image, graphic element, or wording) and make that element the largest (aka "scale it up"). Add the other elements around it while still keeping balance in mind. 
#5 Proximity
Proximity refers to the spatial relationship between the elements of the design. 
If elements are similar or related, it is a good idea to group them together. This also helps to ensure your graphic has white space so it does not become cluttered. Proximity provides a focal point and connection between elements.
#6 Direction
Direction creates the illusion of movement within the graphic. There are three main types of line direction and the emotions they evoke:
Vertical Lines = Balance + Formality + Alertness

Horizontal Lines = Peace + Stability + Tranquility

Oblique Lines = Movement + Action
Direction helps to tell the audience where to look. 
#7 Space
Space specifically refers to white space or negative space. 
While adding copy, images, or other graphic elements is required for a successful design, utilizing space should not be overlooked. Simple designs are sometimes the most effective as the eye does not have to wonder what it should be focusing on. 
These seven design principles will help ensure your graphic designs are aesthetically pleasing and will hopefully make your audience stop and want to know more. 
While following these principles as a general rule is advised, don't be afraid to occasionally break the rules. In the crazy world of social media, your target audience is exposed to thousands of graphics per day so try something to make yours stand out!
Is your branding ready for a re-fresh? Then take the quiz to see if you are a branding maven or in need of a rebrand.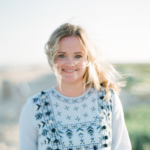 Diana Kovacevich
WISE Marketing Virtual Assistant
Diana Kovacevich, WISE Marketing Virtual Assistant, assists clients to further their brand awareness on social media. Diana collaborates with team members to ensure graphics, content, and scheduling calendars are set up to exceed client expectations. Diana has a background in digital marketing, graphics design, PR, and is a lifelong learner. She is passionate about using her creativity to think outside of the box and fulfill all client needs. She has a master's degree in Public Relations from UMGC.