Pitch Perfect: How Public Relations Pitching Can Boost Your Business
Written by Georganne Hassell, WISE Public Relations SME
Small businesses often have amazing products and services that solve a unique problem or create ease in everyday life. However, many of these businesses just don't have the network, time, or expertise to promote their work in a way that will get them positive coverage. This is where a solid Public Relations strategy comes in. 
reating the building blocks of a PR plan is essential, such as your Brand Story, target audience, and key messaging. Once the business and PR team have developed a well-defined plan, it's time to consider what media outlets may be a good fit for pitching. That means the PR team will identify news media, podcasts, broadcast shows, and even social media influencers that may be interested in telling the story of small business and its product or service. 
But pitching your business story isn't as easy as sending any other email. Like with a PR plan, there's a strategy involved. 
To get you started, here are a few important items to consider when crafting a PR pitch.
Pitch a Person, Not a Place
When selecting a media professional to pitch to, remember to find a specific person (and not just the news tip hotline). It's important to understand the individual's professional career, what they cover for the outlet, and how your story makes sense for them. For example, if they cover sports and you're trying to get a story about your new finance app, that will not be the best fit. In addition to seeing what stories they write or produce, consider their location. If they are a local media outlet, ask if they're willing to meet in person. If they're in a different timezone than you, send your pitch during their regular work hours.
Be Unique 
It's easy to think that whatever email you've created for one reporter will make sense for another, especially if they both write about the same topic. But your pitch will have a better chance of being read and responded to when you take the time to make it unique. Generic emails that haven't been tailored will likely be deleted. Take an extra few minutes to make it personal — and be sure to spell the recipient's name correctly!
Add Value
Media professionals have a job to do, and that's to reach their target audience. Your pitch needs to include why a story on your business will do that. Make it as easy as possible for the media professional to see how your story fits into their line of work. For example, if they have profiled Co-CEOs and their relationships in the past, and your business also has Co-CEOs, then you can and should include that in your pitch. Again, this will take some research to see what stories they have done and how your story fits into their scope of coverage.
Be Direct
Media professionals know a pitch when they see one. That's part of the work. So there's no need to sugarcoat or pretend you're not asking for publicity. You can be professional and tactful and honest in your pitch. Don't be vague in what you're asking for: say how and why you think a story on your business would work well for their audience. In other words, get to the point. 
By starting with a Public Relations plan that defines your story and your goals, you'll be better positioned to begin reaching out to media outlets. Keep these tips in mind any time you're asking a media professional to help spread the word about your business.
If you're in need of pitching assistance, schedule a Discovery Call with WISE today! We'd love to help your business get the press it deserves.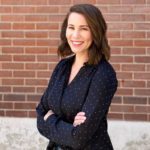 Georgeanne Hassel
WISE Public Relations Subject Matter Experts