How Public Relations Helps Small Businesses
Written by: Guest Blogger: WISE Public Relations Analyst
What is Public Relations? By definition, "Public relations is a strategic communication process that builds mutually beneficial relationships between organizations and their publics."

Public Relations is not advertising, it's about earning mentions. The main priority in public relations is accurately portraying the image you want your brand to be perceived as.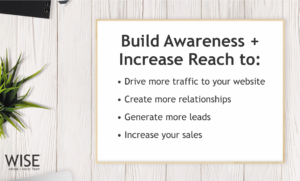 By building awareness and increasing your reach, you will:
Drive more traffic to your website
Create more relationships
Generate more leads
Increase your sales
Public Relations is about creating trust and building a relationship with your audience and ideal customers.

There are several ways to boost your brand visibility, build your audience, and increase sales. Here are a few ways PR can help a business grow:

1. Creates Your Brand Story.
Every person has a story. Every business has a story and stories are meant to be told. But here's the catch, they need to be told to the right public. 
By painting the right story and sharing it in a unique, powerful way, you will be able to differentiate your business from other competitors in the industry.
2.Paints An Image. 
Every brand has an image aside from the logo. What image do you want your brand to portray? How do you want to appear in the public eye? A great way to paint this image is by creating a catchy brand tagline. Successful brands paint an image for their business by tapping into emotion.

"Just do it."
"I'm lovin it'"
"Think Different"

Do those ring a bell? Nike, McDonald's, and Apple are leading brands that dive into emotion to build brand awareness and increase their reach.
 
How does your product or service help people? What pain points does your business solve for your customers? How does it relieve their pain points? Are you helping them feel motivated, satisfied, innovative?

Determine the image you want your brand to be portrayed as, and showcase that image to your audience.
Tip: Create a slogan or tagline for your organization. Make it simple and catchy for people to remember you by.

3. Builds Brand Credibility. 
Build credibility by appearing in the media, such as article features, podcasts, local events, and conferences. Another great way to increase your reach is by applying for business awards in your industry. Start researching awards, and get officially recognized for your accomplishments. 
4. Builds Online Presence.
Increase your visibility by growing your online presence. By actively engaging on social media and interacting with your followers, you will expand your reach. A powerful tool to connect with your community is by producing valuable content, sharing Facebook and Instagram stories, and actively responding to your followers.

How do you want the public to feel about you?

In the end, people want to invest in brands and products they feel connected to and trust.

How are you building a relationship with the public? If you need help with highlighting your brand and boosting your brand visibility, we are here to help. Book a strategy call today.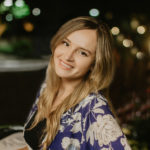 Jerelsy Young
WISE Marketing Communications Specialist
Jerelsy has a background in Public Relations and Marketing. She's worked with a variety of industries including the fitness industry and entertainment sector. She holds a degree in Sociology from University of California, Riverside. She enjoys learning about different brands and highlighting their unique story. She's committed to helping businesses increase their sales through PR and Marketing.