Digital Marketing Strategies for Small Businesses
Written by:  Diana Jaquith, WISE Executive Director
Everywhere a business owner looks, new company growth ideas are presented. With so many new ideas, you might not know where to begin. Here's a list of three tried-and-true digital marketing techniques that can help you elevate your small business, no matter the industry. 
Try Win-Back Email Marketing 
Many digital marketing experts claim that email is dead. 
This may not be entirely true, depending on the market. Though email marketing may seem complicated, an email win-back sequence has proven to be simple and effective. 
According to Active Campaign, "A win-back email campaign is a series of targeted and personalized emails sent to lapsed customers. The goal of a win-back email is to get people to interact with your emails and call-to-actions again."
"It costs five times more to get a new customer than it does to keep a loyal one."

-Active Campaign
Active Campaign also cites that it costs five times more to get a new customer than it does to keep a loyal one. Re-engaging with a discount or a special offer is a great way to win-back a loyal customer. As Grant Cardone, author of The 10x Rule says, "The easiest sale is the second one."
Improving SEO
What is SEO?  SEO stands for Search Engine Optimization. 
Two large components of an SEO strategy include analyzing where a website ranks against its competitors and identifying the top keywords a search engine, like Google, would pick up in a search. This means that the search engine is comparing the words your audience typed into the search bar with the words you included as your suggested keywords. 
Organic copy (original writing) through a blog or article can also improve a business' SEO. 
While there are many different strategies to begin this process, an audit to identify a website's ranking is an easy way to start. A fair warning: Though the cost is low to research and develop an SEO strategy, the results for optimization take time and effort. 
Improving SEO is considered a long-game, but it has proven to be extremely beneficial despite its time investment.
Creating Sales Funnels
Building sales funnels is another great way to grow a business. 
The first step to building a funnel is to identify and communicate what is being offered. 
An offer is a product or service that is given in exchange for money or an email address. 
For example, if a nutritionist is looking to grow their email list, they could create an e-book with recipes and offer it in exchange for a customer's email address. Not only does this help them grow their email list, but the e-book offer also serves as a great way to introduce new and prospective customers to the brand. 
After a prospective customer is familiar with a brand or business, a discounted offer should be presented in order to engage and convert the customer from one who is familiar with the brand to one that knows the brand. 
While there are many digital marketing techniques, each of these has a unique impact and purpose in the cycle of digital marketing. Let us help support your small business and set you up for success in the digital marketing world. Simply fill out this form or schedule a call, and let's discuss how we can level up your business. 
If you're ready to elevate your small business with digital marketing, break it down into manageable tasks so you can better delegate and create more time in your calendar… 
Then you need our FREE workbook. 
Go from burnt out and questioning the next steps, to getting clear on what will fit your business best TODAY. Get your FREE copy of our Digital Marketing Workbook.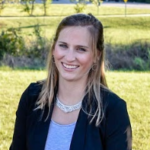 Diana Jaquith
WISE Executive Director
WISE Executive Director & Co-Founder!  Diana is an engineering graduate of Vanderbilt University, has almost a decade of experience in the digital marketing and product management fields. She has grown loyal followings for several companies using online marketing techniques. Diana has launched and managed several multi-million dollar products. In addition, Diana built an ecommerce store from scratch, leveraging her experiences to build a brand. Prior to WISE, Diana worked as a product manager for a software company.