2020 WISE Year in Review – An Interview with Directors Diana Jaquith and Laura Early
Written by Andi Adams, WISE Marketing Lead
---
2020 has been a whirlwind of a year - one none of us expected. The twists and turns, the pivots and changes, and hopefully we have all grown together from it. We know many have faced challenges, as many small businesses have had to close their doors. Thankfully, WISE has been able to help many stay open and thriving. 
We are grateful to say that WISE has a lot to celebrate and so do our clients. 
We've been fortunate to have seen 40% growth year over year for the last FIVE years, and during a pandemic, thanks to our remote skill and flexible team. Many of our Team Members rose to the occasion and performed at high levels while adjusting to having extra "co-workers" around. 😉 
We were also able to see 98% client retention during the pandemic and help clients pivot to virtual using new platforms such as Zoom, Teamwork, and GSuite. At the end of the year, we have been able to serve close to 100 clients in 2020 alone while adding additional offerings such as Virtual Event Services. 
Celebrate! 
While there were many highs and lows, our team and clients have so many things to celebrate! 
Exciting news from our team - several experts received their PMP (Project Management Certification®), many had new babies, multiple cross country moves, and in true military family fashion, we welcomed several military members home from deployments. 
Our client's are winning too, with books published, courses launched, expanded offerings and one even rang the closing bell at the closing NASDAQ! 
Looking Back... 
At the top of the year we celebrated our social impact and some huge milestones! WISE paid over a million dollars to military families and saw 50% of WISE Team Members promote within a year of being on the team. 
Shortly after, we focused on how to take care of your team and be a healthy entrepreneur. This couldn't have come at a better time because March brought so many changes to the workplace, with the pivot from the status quo to quarantine and social distancing. Thanks to our team of virtual experts, we showed you how to focus on sprucing up your website and improving your email marketing. 
As the year pressed on, we have been lucky enough to witness several new businesses blossom. We know the turn of the year brings about many new business ventures, so we put together a collection of business ideas to choose from and how to turn a profit every year. 
Don't allow yourself to get overwhelmed though, when you have too many items on your to do list, look for a freelancer or agency to help take the burden of doing it all off your shoulders. 
Last, but certainly not least, we were fortunate to have recruited 16 new Team Members this year with their expertise in areas such as Digital Marketing, Project Management, Copywriting and so much more. 
We'd love to know what you want to learn in 2021! Reach out to us through Facebook or your preferred social media platform to let us know what you want to see! 
Need an expert for your business tasks? Schedule your Discover Call today!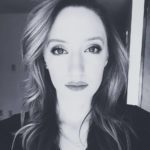 Andi Adams
WISE Marketing Lead
Andi Adams, Marketing Lead at WISE Advise + Assist Team, partners with business owners and team members alike to achieve their growth potential. Passionate about human connection and healthy organizations, she's able to develop strategies to foster success. As a leader at WISE, Andi works to create a sense of community and further establish a healthy organizational culture. With certifications in Crisis Communications, Media Relations, and Inbound PR, she is a lifelong learner. Andi holds a B.A. in Public Relations from Lee University.