Virtual Assistant Toolkit
Written by: WISE Project Manager & Virtual Assistant, Kary Glawe
One of the questions that I get asked frequently is, "What programs do I need to learn to be a remote Virtual Assistant?"  While you can never guess exactly what your clients will be using, the good news is that there are some programs that come up time and time again for our General VA's. Becoming proficient on these systems will get you a strong foundation for becoming a Virtual Assistant.
Email & Cloud Storage
Must Know – GSuite – learn it, use it, love it. It's no secret in the remote world that Google is a powerhouse. The majority of my clients use GSuite operations and it's because they work. Gmail is an amazing email platform with some great functions built right in (like email scheduling). The other big workhorse of the GSuite platform when it comes to general assistance is Google Drive. It's a convenient and easy way to store and share files. It's flexibility with permissions, comments, and history versions make it amazing for collaboration.
Extra Credit – Keep up to date on Microsoft 365. If you think Microsoft Outlook has gone away, think again! Many clients choose this robust system for it's email and calendar capabilities as well as it's cloud collaboration options.
Social Media
Must Know – Anyone looking to become a General Virtual Assistant offering any aspect of Digital Marketing support will need to know Facebook, Instagram, LinkedIn, and Twitter. It's just a no brainer. You'll need to know how to post, what the platforms allow (where you can/can't link), how to become an administrator on accounts, where to use hashtags, etc. Social media is used by nearly every business, multiple times throughout the day, and it's one of our most requested services for assistance. Sure, you use the platforms for your personal accounts, but from a business perspective there's so much more to each of them. Learn how each opportunity can be utilized to maximize a business and you'll be a digital marketing rock star in no time!
Extra Credit – Learn your schedulers. Hootsuite and Buffer are favorites of our team. They can be such a time saver and both offer some deep analytics so that you can gain some insight to your posts.
Graphic Design
Must Know – Canva – General Virtual Assistants do not need to be graphic designers. At WISE we have a separate graphics department with amazing designers. However, there are many times that our admin team needs a quick thumbnail for social media, or a nice looking graphic to go with a blog post. That's where Canva comes into play. Canva is a very user friendly platform that allows you to make professional looking graphics in a cinch!
Extra Credit – If you dive into Canva and find that it's completely your jam, the next level would be learning a more intensive software, like Adobe Photoshop or Adobe Illustrator.
Communications
Must Know – Outside of your email program, it's vital for General Virtual Assistants to have some ways to communicate outside of the written word. For this, I love two programs, Zoom and Loom (yes, they are two entirely different tools).
Zoom is a video calling software and its free option can take you SO far. In this instance I think Zoom beats the beast that is Google Hangouts because you can so easily record your calls, have access to them afterwards, share your screen, etc. You can also upgrade your account to do really fun things like host webinars and breakout group calls into smaller sessions.
Loom is an entirely different, but equally amazing tool. Loom is a quick screen recorder that also has a very generous free option. Our team sends Loom videos back and forth to each other and to clients all day long.
Extra Credit – Familiarize yourself with the other communication tools that businesses are using. At WISE we love to have quick conversations on Slack. There's also the amazing voice text program, Voxer, and we can't forget about the super fun Marco Polo, a fantastic way to send quick video messages to your clients. 
When you decide to become a Virtual Assistant, learning the amount of software and tools that are available can be staggering. If you become an expert on a few to keep in your toolkit, you'll have the confidence that you'll need to support your clients. You can then build on your foundation by being open to new options. Being a life-long learner and keeping a beat on different software can not only help you to become an expert in your field, but it can keep your job feeling new and fresh. Build your foundation and then keep on growing.
Is your Virtual Assistant toolkit prepped and ready to go? Do you have experience, drive, and insight into your career field? Apply for our open positions today!  https://wiseadviseteam.com/careers/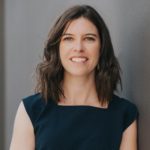 Kary Glawe
Project Manager
Kary, a Project Manager at WISE, has over 12 years of administrative experience. She utilizes her office management experience to help our clients refine and stick to processes that set them up for success. Kary has recently earned her Project Management Professional (PMP) ® Certification and thrives on creating clarity in the chaos for small business owners.   Kary enjoys exploring each new duty station that the Air Force provides, with her husband, son & two cats. She's currently learning to speak Spanish and has recently developed a love of running.