The #1 Interview Skill To Get You Hired: Be Yourself!
Written By: Allison O'Donnell, WISE Parliament Lead
We have all read many articles and blogs on interview tips, frequently asked questions, the do's and don'ts, what to wear, how to sell your skillset in an interview, and the list goes on.
What all these articles and blogs do not tell you is to be yourself!
I have been recruiting for over 5 years, in multiple industries, and this is the biggest and most helpful tip I can give you.
After the interview process, you are either going to get the job or you will never see the interviewer again.
What do you have to lose, right?
Being yourself has the benefit of making you less nervous rather than trying to be the "perfect" candidate. More importantly, being yourself lets the interviewer see you. 
By being able to see you they can more easily identify if this position and their company culture is the right fit for you. 
You want your interviewer to see how awesome you are and ensure you are a culture fit. If you are not a culture fit, you will not enjoy working at that company. Furthermore, not every culture is for you. For example, over the years I have learned that I enjoy working in a fast-paced environment with more of a start-up feel. I enjoy wearing multiple hats, always having something to do, and continually learning new things. I know not everyone enjoys or thrives in this type of environment and that is okay.
Culture fit is particularly important in a virtual work environment. 
When looking at a virtual company culture it is not as black and white as a company you can physically walk into. You want to feel at home where you work, so again, be yourself! 
Now I do not want you to misunderstand the advice of being yourself with not being prepared. 
You are not going to go on a first date in your pajamas without brushing your teeth. 
You want to be the best version of yourself.
This means following the basic interview codes of grooming, dress, and interview preparation. I know you have all read these tips before, but a little review... 
Grooming

. You essentially want to look professional and smell good. This includes breath and not applying too much perfume/cologne!  Bad and/or overpowering smells can be very distracting to your interviewer. For a virtual interview, the same rules apply. I know this sounds silly, but you want to treat your video interview the same way you would treat an in-person interview. You want to show yourself and your interviewer that you are taking this just as seriously as you would meeting them in person.  Yes, your interviewer does not know how you smell in a video interview, but you do. It is all about setting yourself up for success and being the best version of you.
Dress should be business professional

unless a dress code is specified and/or you will be performing tasks that requires specific attire to complete. It never hurts to feel over dressed, but under dressed can make you feel less confident. Your dress is also very important for a video interview, as you want to show your interviewer you are professional and ready to work with the same dedication you would in office. Plus looking nice, in person or via video, always makes you feel more confident!  
Preparation is key

. It is always helpful to practice some commonly asked interview questions with a family member or close friend. I know that sounds intimidating, but you are going to care 100 times more what your family member or close friend thinks of your answers than an interviewer. More and more companies are switching to questions that ask you to "tell them about a time" or "can you provide an example of", so prepare for those types of questions in addition to the commonly asked interview questions. You will also need to create a list of questions that you have for the company.
If you are interviewing virtually there are a few extra steps you will have to take to fully prepare yourself of your interview. 
Ensure your interviewer has your most up-to-date resume prior to your interview, as you cannot bring them a copy. 

Print out a copy of your resume for yourself to reference during the interview. 

Select a location that is quiet, clutter-free, has a solid internet connection, good lighting, and is comfortable for you to interview in. 
I know that is a lot to ask of a spot in your home or office space, but having that spot selected and ready to go prior to your interview will remove a lot of stress. Set yourself up to be relaxed and able to focus on being yourself and sharing your amazing skill set. 
Now go out there, be yourself, and land your dream job!
Are you interested in joining a team of highly skilled military spouses? Apply for one of our open positions today! www.wiseadviseteam.com/careers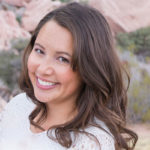 Allison O'Donnell
WISE Parliament Lead
Allison O'Donnell is the WISE Parliament Team Lead and a Senior Virtual Assistant at WISE Advise + Assist. She combines strong recruitment experience with a background in training and customer service. Allison is a proud graduate of the University of California- Irvine, (Zot, Zot), and loves dessert. She is also an Air Force spouse and mom to two little people and one awesome dog.