Social Media 2019 Algorithm Crash Course

Written By: Andi Adams, WISE Marketing Lead
We live in a time where change is the norm, but consistency is expected. Content online only lives a short period of time and algorithms for social media, blogs, and websites are ever adjusting. It can be hard to keep up with all the specific details of an algorithm and continue to deliver the highest quality content.
This is a crash course for the four major social media platforms: Facebook, Twitter, Instagram, and LinkedIn. There are many other platforms to explore; Pinterest, Reddit, and Youtube, etc.
We chose these four platforms because they are what we focus on for WISE social media, however; we help clients with several others. If you struggle to dig into the nitty-gritty of an algorithm, start with your personal favorite. For instance, my favorite platform is Instagram. Because of this, I have spent extra time on the app exploring and engaging.
Locate your favorite below and see what you can use to adjust your content creation to better serve your audience.
Facebook:
There are four basic components to the Facebook algorithm: Inventory (what's out there) + Signals (what's happening; sharing, commenting, reacting) + Predictions (what's going to happen) = Overall Score (all of it together).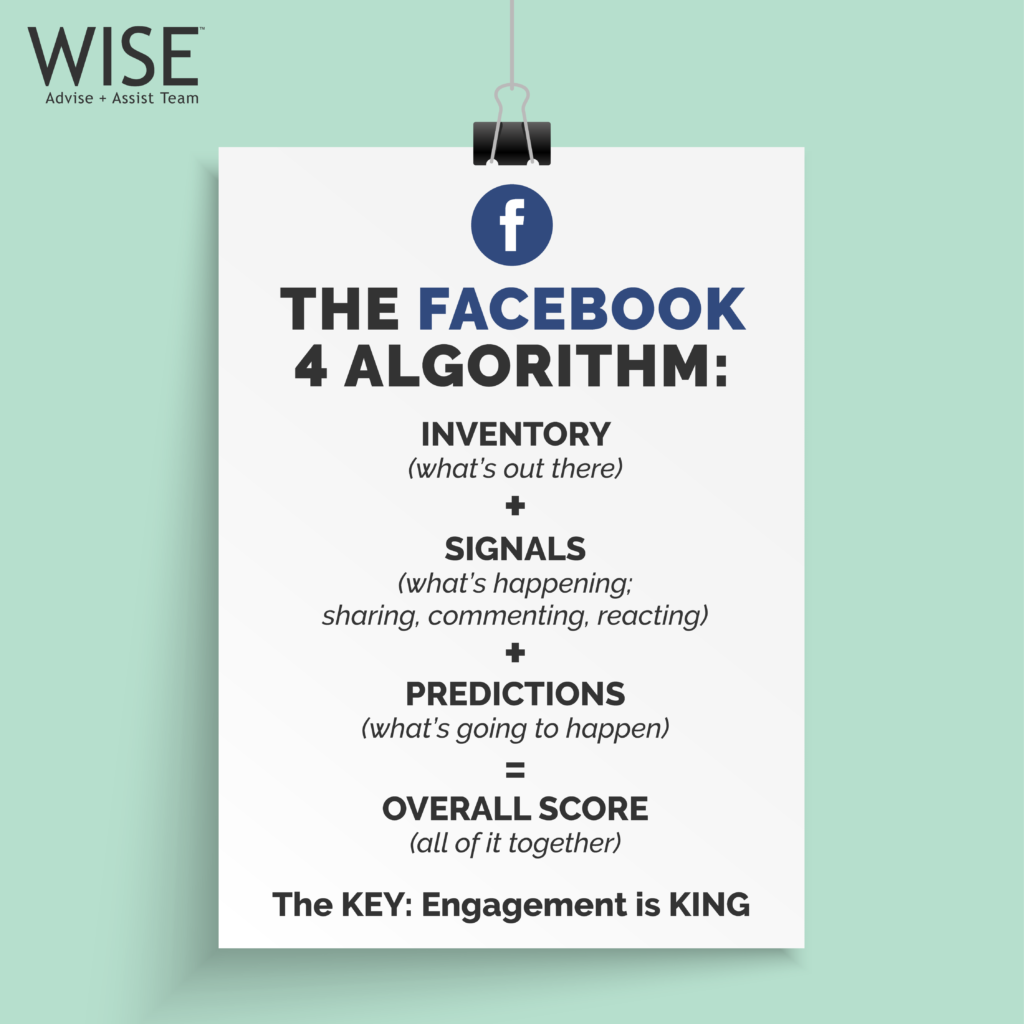 Focus your attention on audience signals, they can be broken down into two segments; Active and Passive. Active comes from commenting, sharing, and reacting. Passive is clicking, watching, viewing and hovering.
Commenting is still the number one ranking factor, but focus on what makes content more personal and conversation-worthy.
Facebook especially prioritizes friends and family posts, because it's a person-to-person connection, which is more valuable than person-to-page connections.
Be sure you are creating content that drives meaningful connection. Write to encourage genuine engagement with your audience.
The KEY: Engagement is KING.
Disclaimer: Recently, Facebook held its yearly Keynote where they announced updates to the application. Both Facebook & Instagram will be seeing some major changes in the coming months, however; changes to the algorithm are still in testing. Remember the bottom line: know your audience and encourage engagement.
Instagram:
Instagram curates a users feed to their personalized habits. How different are your friends or families habits from your own? So unique that it may end up confusing marketers and business owners on how to maximize engagement.
Instagram looks at three main factors to determine what you see: Interest, Timeliness, and Relationship.
Interest: Instagram predicts how much you'll care about a post by looking at genres and posts you've engaged with previously.
Timeliness: Instagram looks to share posts in your news feed that are more recent since your last visit.
Relationship: The accounts you regularly interact with such as people whose content you like, direct message, search for, and know in real life.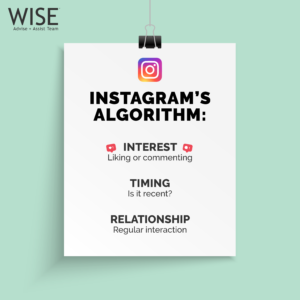 Other additional factors considered include frequency of use, how many accounts you follow (and how much content they produce), and how long you spend on the app.
Be sure to take note of what your audience spends the most time on within the app. Are they liking your posts, but responding to your stories?
The KEY: Get to know your audience (have you noticed this is a common theme?). Create high-quality content that will get your audience to spend time and connect with your brand.
Disclaimer: Instagram is owned by Facebook, as noted above F8 was recently held announcing possible changes coming soon. Instagram may see a shift in display of "likes," but for now remember the bottom line: connect with your audience.  
Linked In:
Just like other social media platforms, engagement is king. But LinkedIn offers the most sophisticated algorithm by far, using a unique man+machine assessment. This platform actually uses human interaction to dictate whether a post will have reach or not.
When content is generated it goes through a cycle: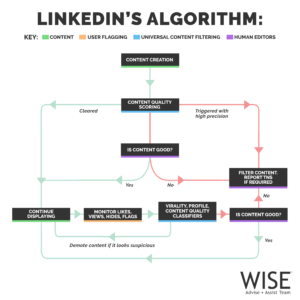 Content is generated.

Scoring:

The computer immediately labels content (spam, text, image, etc.).
Spam immediately gets filtered and demoted.
Anything questionable is viewed and filtered by a human.

As the content is being seen, the post is being monitored for engagement, virality, and quality classifiers.

If the content is rated high quality, it will continue to cycle until engagement dies down.
This process relies on the computer, human filters at LinkedIn, and user feedback.
The KEY: Add value. While you are providing quality content remember that LinkedIn wants genuine engagement that will add value to its audience.
Twitter:
Tweets have the shortest life span of any social content written, lasting up to 18 minutes.
While Twitter encourages engagement, it's important to post when your audience is online. The sooner it gets engagement, the more likely it is to be ranked higher in a news feed.
Users will see more from those they engage with. Be sure to respond to those that respond to your tweets, but also go to their profiles and engage with them.
Think of it like this: If I were to invite you to my house every day, but only talk about my life- would you be interested? Probably not. See what they are talking about.
The KEY: Go the extra mile, add value, and be present with your community.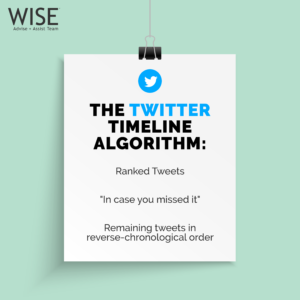 Summary
Every social media platform looks for genuine engagement from your audience. To do this you want to write content that will spark your audience to comment, react, and share. Do this by replying to comments, getting to know your audience, and sharing relevant information they will enjoy.
The golden rule: your profile isn't really about you, it's about your audience.
Do you struggle to write content that connects? Work with our team of experts to create your strategic monthly content calendar for social media.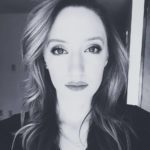 Andi Adams
WISE Marketing Lead
Andi studied Public Relations at Lee University. With a variety of PR and marketing experience, she has received multiple certifications including Crisis Management and Inbound PR. Recently returning from Japan, she enjoys the fast pace of military life. A mom of one wild little boy, she loves personal development, and creative writing.