How to Deploy an Effective Video Marketing Campaign
Written by:

Jennifer Cummins
, WISE Senior SME
You've created a marketing video. Congratulations! What are your next steps? You may already be uploading it to your website or social media sites, but press the pause button and read some of the guidelines below to ensure that your video is not only optimized for the web, but also to help you deploy an effective marketing strategy by reaching the right audience.
CONSIDER YOUR AUDIENCE
Ask yourself these questions: What types of clients or customers are you trying to attract? What channels are they using?
Consider various demographics and their online behavior; younger crowds tend to gravitate towards Instagram whereas men may use forums such as Reddit. Business professionals like to share content via LinkedIn and of course, Facebook is a giant grab bag. 
"Spend time researching your ideal client and which platform allows you to serve their needs best."
USE SEO TACTICS
Search Engine Optimization (SEO) is vital to your website traffic. Videos are no different. 
Upload to Youtube or your website

Make sure you use relevant keywords unique to your audiences. Don't limit yourself to one keyword. For instance, if you use "music", you could also use "song", "sing" or "instrumental". 

Make the title and description unique from one another to give yourself additional leverage. 
HINT: Be sure your descriptions have a call-to-action in the first few sentences ("Above-the-Fold") so viewers don't have to click "see more" to read.
APPROPRIATE FRAME SIZES
Optimize your video before uploading it to your website. Be sure the file size isn't too large. 
An MP4 format is widely used and helps keep the file smaller. Larger file sizes will hinder your website's load time which can negatively affect your website's bounce rate and user experience. When resizing, be mindful of distorted aspect ratio - keep it to a 16:9 ratio. 
1920x1080 is the standard size, but you can also use 1080x720. If resizing isn't an option, you can upload it to Youtube and embed the video on your website.
HINT: Consider how your video will look on different devices (such as a tablet or phone) and ensure that it is platform friendly.
CONSIDER PAID ADVERTISING
Facebook advertising is an effective paid advertising platform as you can hone in on specific demographics. For example, if you'd like to market to new parents who live within 20 miles of Orlando, FL - you can easily do that. 
HINT: Facebook is one of the better channels to invest your money into for a video marketing campaign.
ANALYZE YOUR RESULTS
How do you know your efforts are effective if you don't analyze the data? Make notes on when and where you add your video. 
Use tools like Google Analytics to find out where your traffic is coming from. Google Analytics is an amazing way to see where your audience is coming from (i.e. social media, google search),  define their geographical location, how long they were on your site, what pages they viewed, and much more. Use this information to fine-tune your strategy.
Everyone is a filmmaker these days, but not all of them are as effective. Aside from the tips above, you will want to consult an experienced WISE video editor or videographer before you share.
Using these simple tips will help boost your video marketing campaign by reaching the audience you desire and bring your brand more awareness.
What are some other creative ways you reach your audience?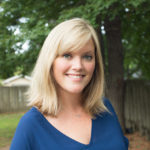 Jennifer Cummins
WISE Senior SME
Jennifer Cummins started her career with sports video production. From there she's traveled around the world and has been blessed with working alongside award-winning authors, photographers, and filmmakers. Living at sea for two years or on land in Atlanta, Los Angeles, Seattle, St. Petersburg, Traverse City, and now Savannah — throughout her travels, she's gained a lot of photo and video experience and diversified marketing perspectives.