Take the Quiz: Freelancer or Agency?
Written by: Andi Adams, WISE Marketing Lead
At some point, all successful business owners seek out help for their business. Many begin the search when they are ready to scale or can't do it all themselves anymore, but there are multiple options for where to find this help. Business owners can bring on new recruits, ask a friend, or start the search for an expert freelancer or agency (like WISE). Ultimately the decision should be made based on the best fit for your preferences, budget, and needs. 
At WISE, our agency's mission is to help small business owners have the life, family, and career they have always dreamed of. We have helped many tired or burnt-out business owners find relief by providing them with expert outsourcing services. 
If you struggle to determine whether to hire a Freelancer or an Agency, take our quiz! Read each question and mark which answer is the best fit for you. At the end, count the total amount for each category. The one with the highest score will be your answer. 
Question 1:
How many tasks do you need accomplished to reach your desired outcome? 
Hint: Take out a sheet of paper or open a blank document and create a list of all the tasks you need help with. Then group each task into categories or like items. How many tasks are grouped under each category? 
Freelancer: For one to two categories, consider a freelancer. When working with a freelancer, you work with one individual who is typically an expert in one to two niches. 
Agency: For more than one category or grouping, consider a full-service agency. At WISE, we have a team of experts who can provide multiple services and solutions.  
Question 2: 
What is the timeline and budget?
Freelancer: On a tight deadline? A freelancer might be right for you. Because they have one niche, they can often turn around work quickly. Because they turn it around so quickly, their fee may reflect this. 
Agency: With an agency, you have the freedom to work in-depth with one point of contact (similar to a freelancer) but have access to an entire team, which means more work can get accomplished at the same time. 
Question 3: 
How complex is your project or task? 
Freelancer: Freelancers often specialize in one or two areas, which means few will have the ability to deliver cross-functional services for complex projects. 
Agency: As an agency has many services and team members, there is room for larger more complex projects. A Project Manager will break down your project into tasks and assign those to individuals who will work toward your common goal. 
Question 4: 
What is your desired level of involvement in problem-solving? 
Freelancer: If you are comfortable delivering feedback directly to the creator and expert themselves, then a freelancer might be the right fit for you. 
Agency: At WISE, we offer an extra layer of service with a Client Success Manager who will partner with you to ensure that all celebrations and challenges are faced head-on. 
Totals: Count the total amount for each category. The one with the highest score will be your answer. 
Freelancer: #______
Agency: #_______
Which was the best fit for you? 
Ultimately, there is no right or wrong answer! Finding the best fit for your business will bring freedom to your day, which is truly the goal. 
If you answered agency and are excited to get started, schedule a Discovery Call! We look forward to working with you soon.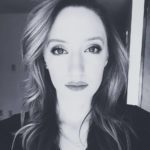 Andi Adams
WISE Marketing Lead
Andi Adams, Marketing Lead at WISE Advise + Assist Team, partners with business owners and team members alike to achieve their growth potential. Passionate about human connection and healthy organizations, she's able to develop strategies to foster success. As a leader at WISE, Andi works to create a sense of community and further establish a healthy organizational culture. With certifications in Crisis Communications, Media Relations, and Inbound PR, she is a lifelong learner. Andi holds a B.A. in Public Relations from Lee University.