Drive Sales Using Product Videos
Written by:

Jennifer Cummins
, WISE Senior SME
With the birth of the Internet and additional challenges (like a pandemic), online shopping has exploded in popularity. No longer is a brick-and-mortar the only option, with shopping from the comfort of your own home as an appealing option to so many. It eliminates the obtrusive salesperson, busy crowds, and saves time and money.
But what do we lose?
When you visit a physical location, it allows you to touch the product, feel the product, and physically test out the product's features. With a computer's 2D screen, customers lose that ability and may be directed off your website towards another product.
Including a video increases organic traffic from search results by 157%.

- Search Engine People 2017
Recently, I've been in the market to buy a new tablet. I read reviews online, the specs on this one tablet are highly rated, but there is another tablet that might better suit my needs. How can I understand the pros and cons of the features referred to if adequate imagery isn't present?
Using videos on landing pages will increase conversions by 86%.

– Wordstream, 2018
After some research, I found a few videos online, but they were insufficient or not helpful. They didn't showcase the product in a way that one may view in a store - a 360-degree perspective or an up-close personal view on certain features.
Due to the lack of quality videos online, I went to the store to physically check out the product. This allowed me to test out the features and understand the pros and cons so that I could come up with my own opinion.
52% of consumers are more confident in a purchase after watching a product video.

– Hubspot
Like many consumers, I was looking for additional items to accessorize and protect my product. In my particular case, I was looking for a protective case with a built-in keyboard. 
Again, based on product descriptions and lack of proper video content, I had a difficult time figuring out if the cases available had the options I needed. 
If there had been a video online that demonstrated close-up shots of a product's features (more like a commercial), I would've been able to understand the product immediately and make a more confident purchase right then and there.
Marketing with video content is an ever-increasing trend that will engage more clients and provide a higher ROI. Online videos in general, will account for more than 80% of all consumer internet traffic by 2020.

– Hubspot
Marketing Tip: You want to keep customers and clients on your website focused on their purchasing goals. 
Since I was deterred by online marketing, I went elsewhere to test out the products, which led me to purchase something completely different than what I viewed online!
Using video to showcase your product is critical to engage your customer and break away from that 2D screen online shopping experience. It can provide the customer with multiple views, close-ups on the features, audio or motion if necessary, models to demonstrate features, and more. You can share on all your marketing channels to reach organic traffic and provide much more engaging content.
Video Marketing is the #1 way to digitally market your product or service. Want to up your marketing by offering video? Utilize a WISE video expert!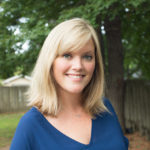 Jennifer Cummins
WISE Senior SME
Jennifer Cummins started her career with sports video production. From there she's traveled around the world and has been blessed with working alongside award-winning authors, photographers, and filmmakers. Living at sea for two years or on land in Atlanta, Los Angeles, Seattle, St. Petersburg, Traverse City, and now Savannah — throughout her travels, she's gained a lot of photo and video experience and diversified marketing perspectives.