4 Resources That Will Make You a Smarter Entrepreneur
Written By Trisha Mathis, WISE Copywriter
By deciding that entrepreneurship is the life for you, you've joined an exclusive club of smart, competent, and extremely hard-working individuals. Welcome aboard, but also, watch your step. There are so many ways to fail in this world of business. Thankfully, however, there are also many ways to succeed — as long as you know where to find reliable guidance that's going to make you a smarter entrepreneur. 
After years of working with small business owners at WISE, we've learned that the successful ones are those who are continually learning from others and utilizing resources in their areas of expertise. 
If you're also looking for concrete ways to grow in your entrepreneurial pursuits, here are four resources that will make you a smarter entrepreneur on the path toward success. 
Books 
There are so many incredible book recommendations out there for business owners. Books on how to be an effective leader, build a solid brand story, leverage marketing, etc. Though this is far from a comprehensive list, here are a few titles that are guaranteed to increase your business knowledge:
Mentorship 
"Small business owners who receive three or more hours of mentoring report higher revenues and increased growth." - SCORE
That's quite the convincing claim for having a mentor. What's more convincing: they're typically free. As Entrepreneur John Rampton points out in his Inc. article 10 Reasons Why a Mentor Is a Must, a mentoring relationship typically grows organically through industry connections. They do it for free with a pay-it-forward mentality. Rampton also points out that mentors serve as sounding boards for your business ideas, and how a good one will find ways to stimulate both your personal and professional growth based on their experiences as successful entrepreneurs. 
If you're struggling to find a mentor through your own connections, check out sites like SCORE, which offers free mentoring services and entrepreneur courses through a network of 10,000 volunteer business experts who can meet via email, video, or face to face.
Google Add-ons + SEO/Copywriting Services
As a copywriter, I may be a bit partial to this one, but it's so important to make sure all the business content you're churning out is grammatically correct. From website copy to emails to brochures to internal messaging, there's a lot to write and little time to do it. Luckily, there are really great free and inexpensive resources out there that will analyze your content and check for grammar. Google alone offers free add-on services like LanguageTool Proofreading and GradeProof, both of which integrate directly into your Google Docs. Other services we use frequently at WISE for SEO optimization include SEMrush and GDoc SEO Assistant. And of course, we couldn't live without our trusty sidekick Grammarly, which is the top grammar checking tool on the market. 
Outsource
As a business owner, you're likely doing most of the grunt work yourself. That seems to come with the territory. But let's face it, no matter how competent you are at running your business, you're going to have weaknesses in some areas. At WISE, we encourage our clients to be honest with what they do well, and what they may be lacking in. You may not have the budget to outsource a ton of work just yet, but maybe you can start by outsourcing one aspect of your workload. Are you struggling in the project management department, with administrative tasks, or to build a strong social media presence? These are all issues our clients come to us with, and we have the subject matter experts to implement tasks FOR you. From our experience working with entrepreneurs, outsourcing can be one of the smartest resources you utilize for your small business. 
There is no limit to where you can take your business if you're consistently willing to learn and build upon your knowledge and skills. Luckily, there are countless resources out there to keep you striving toward growth. 
Want to learn how you can utilize WISE as one of those resources? Contact us today to find a subject matter expert in your area of need. From administrative tasks to graphic design to copywriting, WISE has plenty of skilled Team Members ready to help you become a less stressed, smarter entrepreneur. https://wiseadviseteam.com/contact/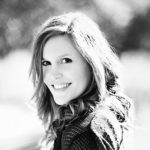 Trisha Mathis
WISE Copywriter
Trisha Mathis, WISE Copywriter, has nine years of writing experience. After receiving a print journalism degree from Western Kentucky University, Trisha pursued editorial, hard news, and website writing opportunities with both magazine and newspaper publications throughout Kentucky and Indiana. Her background also includes a position at the United States Olympic Committee, where she created the content and design of a department website. Trisha's extensive writing and editing experience have allowed her to provide website branding copy, SEO-friendly blog posts, and email marketing to our WISE clients. She and her Army Veteran husband currently live in Columbus, OH, where they're raising their two daughters and loving the Midwestern suburban life!