4 Highly Effective Business Success Tips for Small Business
Written by: Diana Jaquith, WISE Executive Director
For many entrepreneurs, business success is the end goal, however; first, determine what success looks like to you. After all, in business, success can be anything. What are you aiming for?
At WISE, we determine business success in a few different ways.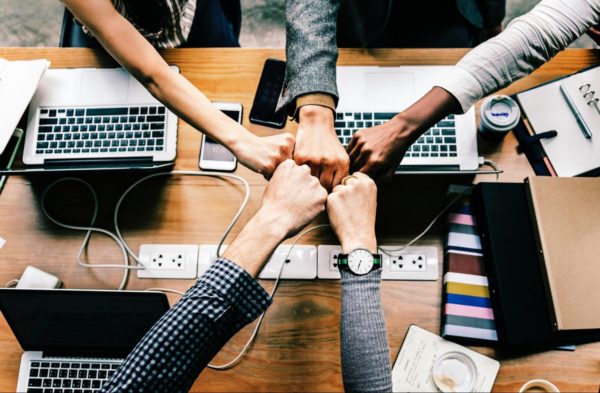 Define and Track Success
"Decide what areas are best for tracking business growth within your organization."
We specifically track our success through Key Performance Indicators or (KPIs). KPIs are used in each part of our business, including sales, customer service, and project management.
We use these KPI's to see: how we are doing, what goals we are meeting, and where we can improve.
We recommend having a mixture of qualitative and quantitative indicators for determining success.
In our sales team, we track numbers of closed deals and opportunities. These KPIs provide us with crucial information on sales performance. Are we reaching new leads? How well are we pitching our talented team? Numbers rarely lie!
For Customer Service, we measure client retention. It's important that our clients are happy and successful, and we want to serve our clients for the long haul. Happy clients stick around, and that's our goal at WISE!
Celebrate Success
Once you determine what success looks like, WISE believes that it is important to celebrate business success- not only the large victories but the small wins too!
Success comes in many different forms at WISE Advise + Assist Team. From growing our team to helping our clients launch their dreams, success happens all the time. One of the things that we are the proudest of at WISE is our team member anniversaries. WISE would not exist without our amazing team members and we love celebrating these yearly anniversaries within the team.
We are grateful to have a place to work hard and succeed together!
Tools for Success
We use many different tools at WISE to achieve success, and it's important to find what works best for you. Our team utilizes multiple software to ensure smooth operations and success on a daily basis. For example:
We use Teamwork for project management. This helps us task out work and keep track of due dates. We also use Harvest to track our time.
On top of the professional software WISE daily makes use of, we also frequently use the tried and true Excel. If it's not broken, don't fix it!
Simplify Your Success
Keep it simple when deciding how to measure success.
"If you try to do too much, you won't be as successful tracking your growth."
Figure out what matters to you and then you can determine what success looks like for your business. As you aim for success, don't forget to celebrate wins! You and your team deserve the recognition, and it will bring you closer together.
Not sure where to go next in your business? WISE is here to help! The WISE team can advise and develop a 90-day strategic plan to meet your goals.