21 Things a VA Can Do For Your Small Business in 2021
Written By: Andi Adams, WISE Marketing Lead
Being a small business owner is a true calling, but the overwhelm of wearing so many different hats can make a person weary. If only you had more hours in the day - or room in  the budget for an assistant! We have just the solution. Take a look at the following list and see what items you can take off your "To do" list. 
Inbox management

- All busy business owners need a systematic approach to maximize inbox efficiency. Managing your inbox effectively can

cut down on waste

, and

create space in your calendar

to focus on other business tasks. A WISE Virtual Assistant (VA) can get this system established and running smoothly. 

Proofreading

- Proofreading is invaluable, especially when you are the head of the company. This is typically the last step in the editing process, to ensure you are ready to send out your copy. A proofreader will check your files to see if there are any spelling mistakes, grammar errors, or any other issues that might need adjusting. 

Commitment Scheduling

- As a business owner, your schedule is jam-packed. It might seem like a quick task, but quick tasks will eat into your day. Even one small task off your to-do list will help

alleviate stress

and ensure you accomplish everything else before you have to walk out the door.

Transcription

- Our VAs take an audio file, recorded by a small business owner, and transform the information into text format.

Add ease

to your day by having a VA transcribe your meetings and/or speeches.

Data entry

- You know data entry - the process of entering information taken from various sources and adding it to a file.

Save time, cost, and hassle

by handing this task to someone else!

Research

- Market research, data research, case studies… the list goes on. It takes hours to collect, validate, and process research.

Keep the headache at bay

and delegate this task today.

Respond to emails

-

You can't do all things for all people

. We have a hack for that - a WISE VA will learn your tone and voice so they can respond to basic emails as you might.

Schedule blog posts

- Depending on your software, scheduling blogs can be really involved (from simple scheduling to SEO) and take a lot of time - especially when this isn't your area of genius. 

Schedule social media

- There are many content scheduling software systems, and sometimes a new software can take time to learn. WISE VAs stay on top of new software options and are used to the back end for scheduling.

Customer service

- Don't leave your clients hanging! Respond immediately with a VA that knows how to field concerns and questions.

Find and send thank you gifts or postcards

- After you finish a big meeting with a client, go the extra mile by sending them a thank you note - this is another easy task to delegate to a WISE VA.

Follow up with clients

- You do not want to forget this task! Have a VA send meeting notes or a project review to your clients. This small step ensures your clients will keep coming back for more.

Develop newsletters

- Newsletters keep everyone up to date, whether it be internal to your organization or external to your clients. A VA can write and develop a regular newsletter for your small business.

Calendar management

- Schedule meetings, time blocking, or any other system you prefer. It's important to stay on time and on top of your calendar.

Schedule meetings

- Don't forget your dentist appointment or a proposal meeting with a potential client. These meetings sometimes fall through the cracks, but a WISE VA will keep your schedule clear and concise.

Database cleaning

- If you collect a lot of data (from lead magnets to numbers and spreadsheets), it can be tedious to clean things up. Don't worry - we have trained VAs who are skilled at keeping things clean and organized.

Note-taking

- Do you sit through a lot of meetings and scribble notes on a scrap piece of paper? A VA can sit in meetings with you to take notes, so you have details to look back on later - and it's easy to read!

Develop presentations

- You have the copy written, but you really don't have the time to put together the slide deck. That's what a WISE VA is here for.

File management

- File management can get messy quick, especially as you scale. Don't let your files stack up and get out of hand.

Cold calling and telemarketing

- Small business owners are busy! Cold calling can be time-consuming, especially if you are looking for new leads. WISE VA's will make the time and delight your new clients. 

Developing systems

- Systems are the backbone of a strong business. It might not be something the world will ever see, but it keeps your business running smoothly. Don't let this important task go by the wayside.
There are endless tasks that you can delegate to a Virtual Assistant, but this list is a great starting point. 

Your biggest sticking point may not be data entry or note-taking, but the number on your inbox is the REAL stressor… who thought something as simple as email could be so stressful! 

The visible signs of unanswered emails add to your dread. If you could just see a change in the number of emails that require a response, you might feel a little lighter.

It's time for a change! 

Download this Email Inbox Clean Up Guide

and go from overwhelm to "Oh, Ya!" Take your email inbox from overflowing to owning it!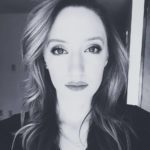 Andi Adams
WISE Marketing Lead
Andi Adams, Marketing Lead at WISE Advise + Assist Team, partners with business owners and team members alike to achieve their growth potential. Passionate about human connection and healthy organizations, she's able to develop strategies to foster success. As a leader at WISE, Andi works to create a sense of community and further establish a healthy organizational culture. With certifications in Crisis Communications, Media Relations, and Inbound PR, she is a lifelong learner. Andi holds a B.A. in Public Relations from Lee University.